The labor market has seen a sharp increase in the number of free agents who choose to operate independently, moving as desired from job to job.
A CHANGING WORKFORCE DICTATES NEW STAFFING PRACTICES
While the road back from the recent recession has been a long one, statistics show that job growth over the last eight years in the U.S. has increased at a remarkably steady pace. As of the first quarter of 2016, more than 16 million jobs have been created since 2009, and unemployment sits at approximately 5 percent, which is the benchmark many economists believe approaches "full employment." Certainly, many of these jobs fall within the category of traditional full-time employment. But the labor market has also seen a sharp increase in the number of free agents who choose to work in what's now commonly known as the "gig economy"—in other words, workers operating independently and moving as desired from job to job, rather than locking in as full-time employees with one particular employer.
Many involved in the life sciences sector who actively engage in workforce planning, talent acquisition, and retention strategies acknowledge our industry has witnessed this phenomenon as much as any, if not more than most, over the past several years. This article explores how strategic resourcing models employed within the life sciences sector have shifted in response to this new talent marketplace dynamic and how best to take advantage of the changing workforce landscape.
SUCCESSFUL APPROACHES REQUIRE UNDERSTANDING
Just as employment has increased in the last decade, so too have markets for biopharmaceutical and medical device and diagnostics products. And as R&D portfolios have expanded and transformed with more specialized drug compounds, targeted therapies, and personalized medicine, the life sciences industry's short- and long-term strategies to hire high-quality talent have had to evolve as well. Ultimately, those strategies need to be crafted to enable academia, industry, and government-based clinical research professionals to focus on speed to market, innovation, and rapid decision making to address the changing needs of the dynamic drug development sector.
This means that any company with plans to protect and grow its share of the market must have essential talent in place at critical turning points. And while business operations have expanded to serve these markets, there's no question that the size and availability of a qualified workforce is a critical factor in industry growth. Gaining a keen understanding of the talent—in particular, these free agents that a company hopes to attract in the future—is imperative. In fact, it's a critical part of the foundation for creating effective strategies in workforce planning, talent analytics, and talent supply chain management, now and for the foreseeable future.
At Kelly Services, we are acutely aware that one of the fastest-growing aspects of clinical research, particularly as it relates to the life-cycle management of clinical products, is the utilization of clinical research organizations (CROs) and functional service providers (FSPs) for outsourcing. These entities comprise an essential infrastructure of clinical research associates (CRAs), data managers, medical writers, and regulatory affairs professionals. In fact, because of market demands for global expertise, this model has become the standard rather than the exception. Talent communities within FSP models are hallmarks of the business process outsourcing (BPO) solution. These experts are employees who apply their intellectual capital on behalf of the sponsor companies—broad-spectrum talent pools that by design fill gaps and seamlessly transform as business focus changes.
FREE AGENTS AREN'T JUST SPORTS STARS ANYMORE
So who are these players, and what are they looking for? The typical free-agent worker in the United States is more likely to be highly educated and possess professional or technical skills compared with traditional workers. In-depth surveys define them as individuals who consult; perform temporary, freelance, or independent contract work; or have their own business. They boast a wide range of skills and educational backgrounds; nearly 7 in 10 (69 percent) of U.S. free agents possess a professional/technical skillset, compared with 57 percent of traditional workers. The global trend is similar, with workers who possess professional/technical skills representing 70 percent of free agents in Asia-Pacific (APAC) and 66 percent in Europe. Free agents in the United States also tend to hold higher degrees than do traditional workers: 61 percent hold a bachelor's degree or higher, compared with 52 percent of traditional workers.*
These statistics give us a broad picture of this powerful and ever-expanding workforce cohort. But experience also tells us that free agents, within the life sciences industry in particular, are often looking for more than just a good paycheck. Certainly, traditional desires for growth opportunities, job satisfaction, and competitive compensation matter. But these workers also often exhibit a strong need for daily intellectual stimulus and more collaborative work environments.
In fact, free agents in the life sciences, especially the "A players," often base their decisions on where to go or stay on the culture of the company and its defined therapeutic focus; these are people who want to feel like they are "doing well by doing good." Their passion to contribute to the betterment of patient care and outcomes is a key driver in their decision-making process.
FIERCE COMPETITION FOR TOP TALENT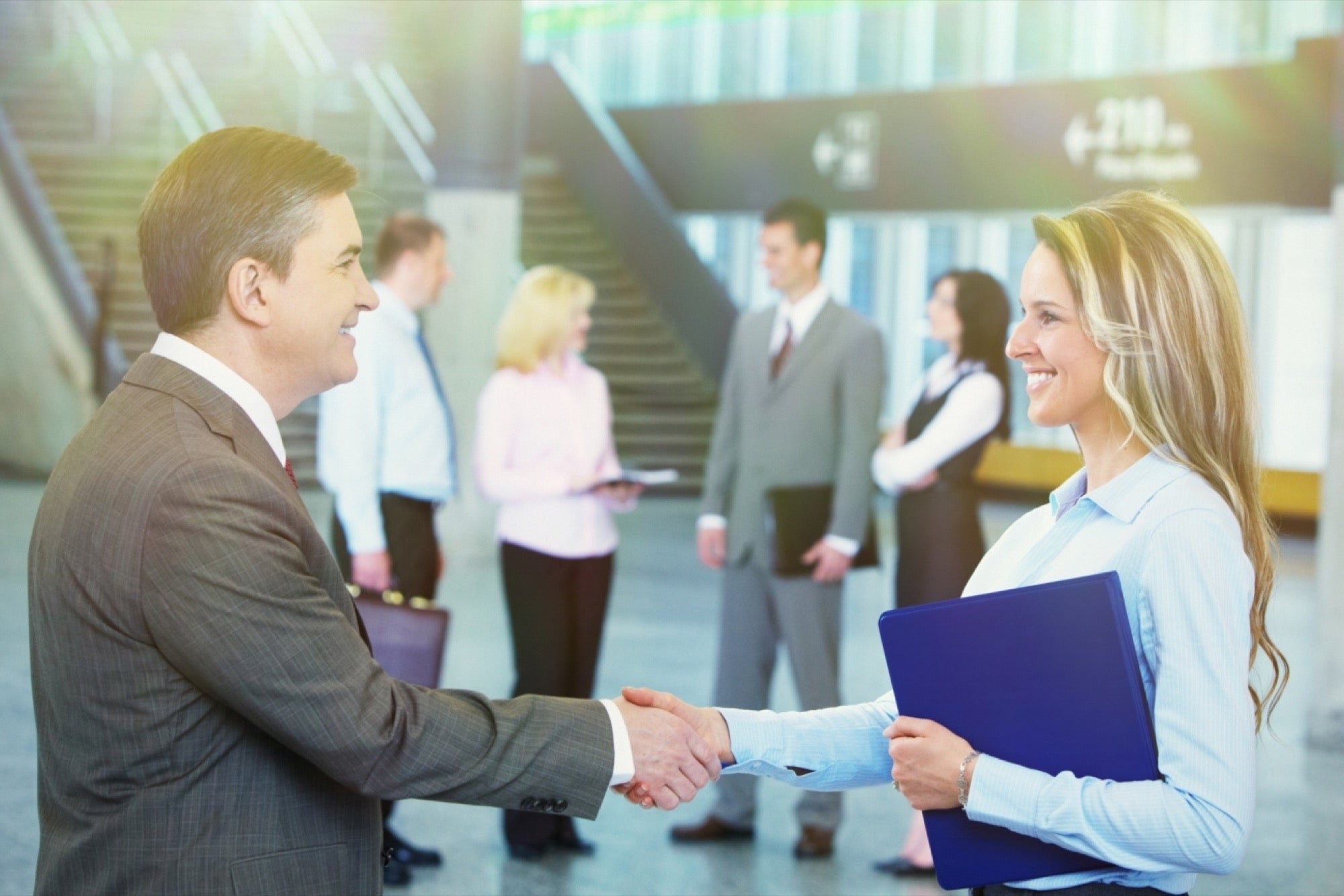 As HR professionals in the life sciences, the industry can attest, the competition for this passionate talent is fierce, especially when you consider that the majority of these companies are heavily concentrated in the Mid-Atlantic/ Northeast, Central Midwest, and Pacific regions. This geographic clustering contributes to the challenge of talent acquisition—you can be sure competitors are trying to lure pre-identified and incredibly capable individuals within these relatively confined locales.
Given that, companies accessing the talent supply chain in these areas must become more flexible and adaptive to remain competitive as well. The same way a supply chain of raw goods and materials is managed in manufacturing, access to skill-specific talent should be effectively procured and managed using a talent supply chain—one in which a talent adviser provides clients just-in-time talent that includes temporary workers, independent contractors, service providers, alumni/retirees, and/or full-time employees. Life sciences companies specializing in advanced areas like biopharmaceutical and medical devices must make sure they're tuned in to the needs of this talent pool and have a better understanding of that talent's personal goals and objectives.
The bottom line? Life sciences companies need to have a solid workforce staffing and recruitment plan and a partnership model to collaborate continuously to attract and retain this valued talent.
THE IMPORTANCE OF VESTED OUTSOURCING
From a practical perspective, it is to a company's advantage to understand and invest in these free-agent human resources because they are almost certainly an integral part of their core strategy—moving new chemical entities and devices through the research process and launching them for patient consumption as soon as possible where first-to-market strategies still rule the day. When you consider the spiraling costs and huge risks involved with bringing new drugs to market (a recent Tufts University study pegged the price at $2 billion), the unrelenting competition for talent comes into focus.
As biopharmaceutical companies look to continually diversify their R&D pipelines, strategic partnering and sourcing will play a key role in providing flexible capacity to level the peaks and valleys of their drug development continuums. Vested outsourcing offers a methodology that leverages the win-win thinking associated with behavioral economics, centers on buying results instead of tasks or activities, and uses incentives to transform the work product to achieve trade-ups versus trade-offs. To that end, better access to scientific and clinical expertise in the free-agent arena will further enable organizations to consistently apply rigorous clinical practice methodology to their robust process improvement initiatives.
MAKING THE GIG ECONOMY WORK FOR YOU
So what can employers do to be proactive in planning to meet staffing challenges head-on and maximize their employee satisfaction and retention? Turn to the industry experts. The pharmaceutical and biotechnology industries in the United States have historically failed to invest sufficient resources in building internal teams and developing long-term succession plans for their workforces. But smart, forward-thinking, and established firms are increasingly partnering with consultative workforce organizations to fill their talent gaps, especially through contract employees. Workforce solutions companies can offer valuable assistance in locating contractors with niche skills, as well as streamlining and accelerating the hiring process to fill permanent positions quickly.
The gig economy has changed the nature of employment dramatically, and the life sciences industry presents a powerful example of this new paradigm that other industries would do well to study. In the face of fierce competition for talent, companies that take a holistic approach to their talent supply chain and human capital strategy to identify the right talent, at the right time, and in the right place have the best chance to stay ahead of their competition. Understanding and taking advantage of the gig economy and its free-agent workforce is and will continue to be a smart, strategic investment. It will be essential to success on the scientific frontier of drug development as companies leverage their proliferating product portfolios.